Maldives to chair AIBD for the next 2 years
24-07-2008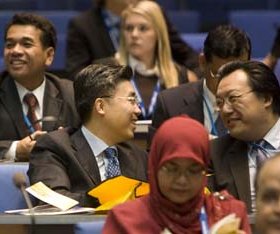 Maldives has got the presidency of the Asia-Pacific Institute for Broadcasting Development (AIDB) and thus the opportunity to chair the AIBD conferences for 2 years. The decision was made in the 7th AIBD General Conference & Associated Meetings, held in Bali, Indonesia from 21st to 24th July 2008.
Maldives is represented in the annual conference by Chief Executive Officer of Television Maldives (TVM), Ali Khalid and Director General of Voice of Maldives (VOM), Badru Naseer. Speaking about the conference, Ali Khalid stated that this is a sign that Maldives is doing a credible and a wonderful job in the broadcasting field and how it has been improved. According to him this would help to develop broadcasting techniques in Maldives. Even Badru Naseer shared similar feelings.
This is the first time Maldives got to chair the 73 member strong AIBD.