Country's First Ever Presidential Debate Takes Place
04-09-2008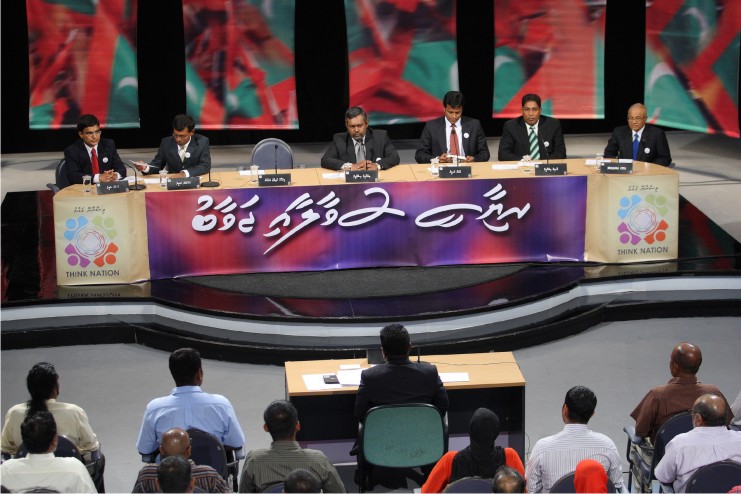 A presidential debate - a first ever in the country - was held among presidential hopefuls for the upcoming elections Wednesday night.

Maldivian Democratic Party's presidential candidate, Mohamed Nasheed (Anni), Dhivehi Rayyithunge Party's candidate, Maumoon Abdul Gayoom, Islamic Democratic Party's candidate Umar Naseer, Social Liberal Party's candidate Ibrahim Ismail, Qasim Ibrahim from Jumhooree Party and independent candidate, Dr. Hassan Saeed participated in the live televised two-hour debate.

Answering questions posed to them on domestic issues candidates talked about how they plan to fulfill their campaign promises and highlighted their future policies on economy, health, education, tourism and fisheries.

A code of conduct was signed among the participating candidates and the organiser Tuesday night to agree on the rules and procedures of the debate. Lots were also drawn to decide the order candidates would be allowed to speak at the debate.

The event was organised under the Information Ministry'Äôs 'ÄúThink Nation'ÄĚ public awareness campaign to give the people an opportunity to compare all candidates'Äô policies on a common platform to help them make an informed decision while voting in the upcoming presidential election.