Request to enlist for Media Council Election
17-03-2010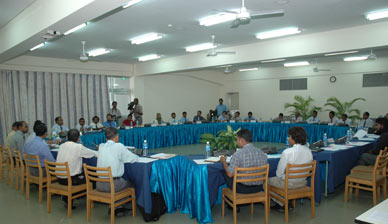 The Department of Information has requested all registered news and broadcasting stations to enlist for the meeting to be held to elect the members for the Maldives Media Council. The announcement was made in the notice released by department of information, notice no: DOI-J/2010/05 date: 17th April 2010.

Under the Media Council Law the media council is elected by a vote taken in a meeting arranged by the Department of Information. According to the article 5(ii) of the law, the meeting will be attended by one representing the in charge of each of the news and broadcasting organizations registered in the department.

The department calls on all registered media organization to submit the names of members attending to this voting before 16:00 of 28th March 2010. Also inform that the department is working tirelessly to hold this meeting and form the Maldives Media Council on the coming month (April 2010).