The Maldives Media Council Election Rescheduled
19-04-2010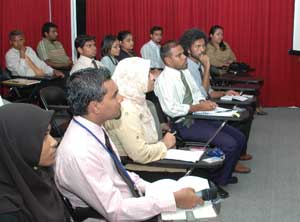 The Department of Information today informed all concerned parties that the election of the Maldives Media Council has been rescheduled to 28th April 2010.
Notice: DOI-J/2010/10
The election was earlier scheduled to 20th April 2010 (tomorrow). The department informs that the decisions to postponed came because they intend to address all issues regarding the procedures of the election. Department also mentions that they are listening to the concerns raised by some media organizations and media NGO regarding the election procedure.